Fast and Convenient Appliance Disposal
Our team will get rid of your bulky old appliance for good quickly and hassle free. In fact, not only will we remove your appliance, but we'll also ensure it ends up in the right place. Your old appliance will be properly dissassembled and recycled, so you can rest assured it is being disposed of responsibly.

We'll take care of everything
We'll come to your home, unplug your old appliance, and dispose of it properly. We can even install your new appliance for you!

We're licensed and insured
We're fully licensed and insured so you can rest assured we've got you covered if anything happens in the process.

Affordable Rates
We're committed to making all our services affordable and convenient. We offer better rates to help you save more !
Appliance Disposal Made Easy
Committed to making your life easier, we offer convenient appliance disposal services. Major household appliances are extremely bulky and heavy, which makes them a nightmare to dispose of. Luckily, our team is here to take care of that for you. Don't risk overexerting yourself, book your appliance disposal service with us today!
We're proud of our fast and efficient service. Most of our appliance disposal services are done within 30 minutes.
Our trained technicians will come to your home and unplug your old appliance so you don't have to do anything! We're careful not to produce any damage in the process.
Our disposal services are available anywhere in Toronto and the GTA 7 days a week, including weekends and holidays.
We make sure your old appliance is properly disassembled and recycled.
If you have a new appliance, we can also install it for you!
Call 1 (844) 440-0480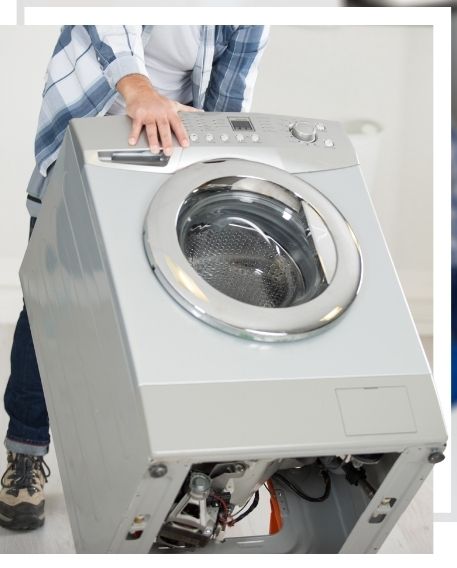 Explore Our Used Appliances
Check out our huge selection of used appliances that will be delivered to you straight from our Toronto Warehouse. Explore our highest quality used fridges, washers, dishwashers and more while you wait for your appliance disposal service. Shop now and save big!